www.U-35.com
The Homepage for U-35, a Type VII U-Boat
... 1936 - 1939 ...
U-35 crew member Karl Sommerer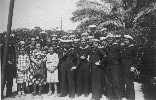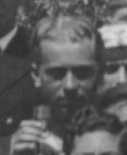 The crew of U-35, including Karl Sommerer, in Spain. [44]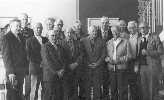 The 1980 reunion in Emden, Germany.
L-R: Albert Schrader, Hans-Joachim "Jonny" Roters, Friedrich-Hermann Vollmer, Willi Jacob, Paul Liebau, Heinz Pfeifer, Martin Müller, Gustav Horstkötter, Wilhelm Janssen, Werner Lott, Karl Sommerer, Erich Bartold May, Peter von der Helm, Gerhard Stamer. [55]
Karl Sommerer and his family. [63]










Seeking any additional information and pictures related to U-35
2021-02-22
URL: HTTP://WWW.U-35.COM
© 1999-2021

(relative of U-35 Chief Engineer Gerhard Stamer)